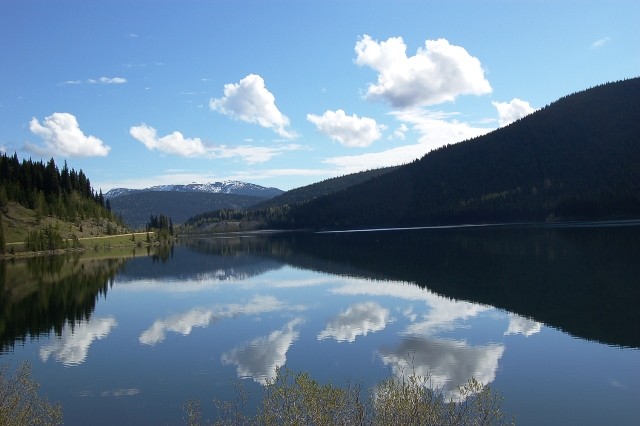 Connie had a great time with daughter Leslie and grand-daughters Kaylee and Khloe at their "tea-party". We attended another soccer game with Khloe then spent our last day in the Seattle area making some final purchases for our Alaska trip.
We left the Seattle area on May 12th and headed North to Arlington, WA. Using the Casino Camper website, we stayed a couple nights at the Angel of the Wind casino. We met up with friends Bob and Joyce Childre, who will be traveling with us for the next few months. They made the Alaska RV trip 5 years ago and jumped on the chance to go again. Although electric RV sites were available at the casino for $15, we decided to dry-camp for free. Unfortunately, it seemed our batteries weren't doing as well as they should. To play it safe before the big trip, we decided to "bite the bullet" and replace the 6 house batteries in the motor home. The old batteries were about 7 years old. $1100 later, we now have new batteries and are set to dry-camp without issues (or use the generator much). One of the reasons we stopped near Arlington, WA was to visit Larry's sister and her family. We had a great dinner and visit with Wendy, Kenny, Matthew, Christopher and their families.
Our next stop was at a hidden city campground (Riverfront Park) in Sedro Woolley, WA on the Sagkit river. A RV site with water and electric was $15 a night. I took some time to play with the Drone and make a short video of the campground. We also made a trip to a local casino and exchanged some US dollars to Canadian dollars. Whew! We got lucky, as the exchange rate is the best it's been in over 4 years. $1.20 Canadian for $1.00 U.S.
Read much more!