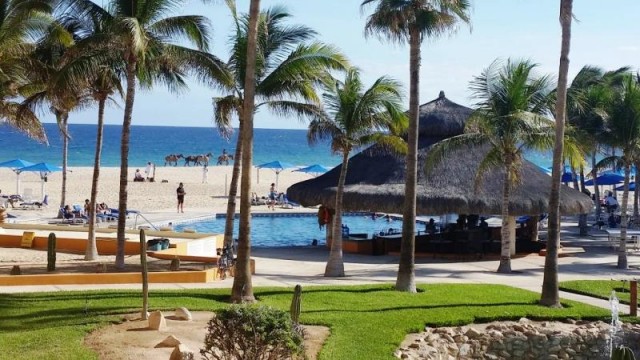 I'm finally caught up and motivated to sit down to catch you up on our travels. When last we spoke, we were in Winchester Bay, Oregon....
(Sept 27-Oct 2) From there we proceeded south along the Oregon coast to Brookings, OR. There is an Elks Lodge we had been to before and we figured this was a good place to catch up on chores and to go see some BIG trees.
Having spent two weeks boondocking we had some laundry and thorough cleaning that needed to be done on the RV, so that took a couple of days to tackle. The top of the Redwood National Forest was about 30 miles from us, so we made an all day trip to explore and enjoy this beautiful part of the country.
After spending the summer in Alaska and seeing the small Black Spruce trees, I was in need of BIG trees and the Coastal Redwood trees fit the bill. We stopped in the Redwood Headquarters Visitor Center and picked up a map and the ranger circled a few recommended  stops. One of them was an old World War II radar station. You can read about it here: http://quirkytravelguy.com/quirky-attraction-redwoods-world-war-radar-station/
Our next destination after leaving Oregon was to head to Reno NV for our summer employer's, CLM Services, quarterly meeting. It would take us a couple of days to get there. Along the way we stopped in Lincoln CA and stayed at Thunder Valley Casino (free overnight parking). This allowed us to visit some good friends in Loomis and for Larry to pick up the long awaited gimbal part for the drone.
We chose to stay at Grand Sierra Resort & Casino ($19 a night, FHU) in Reno for our 2 week stay (Oct 4-15). Larry was able to play with his drone a little, btw Larry is now the owner of a drone recovery system after getting the drone stuck in a 70' tree. We were able to safely recover the drone with minimal damage. We were also able to enjoy an Italian Festival in downtown before the meetings started.

(Click on "Contnue Reading" below to read the blog and see more photos.}