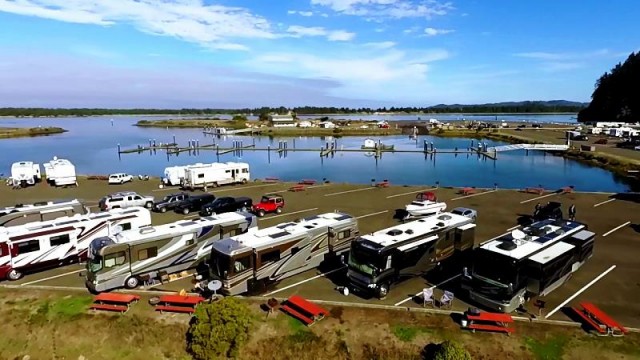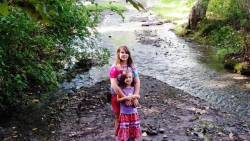 After returning back to the "lower 48", we stayed at the Angel of the Winds Casino on Aug 27th for the night (free, 48.215229, -122.183998) again. This was the same casino we stayed at before going into Canada. They've recently created a new dry camping area on the northern parking lot. Food is still good there. We then headed to Burien, WA and stayed at the Elks Lodge RV Park for 2 weeks (Aug 28th - Sept 11th, $20 a night, 47.47728, -122.33358). Our daughter Leslie, her hubby Andy, and granddaughters Kaylee and Khloe live nearby. This Elks Lodge is the best location for us to stay with the RV. There's just no RV Parks close by. We've stayed here many times before and like it there.
During our two week stay, we did a lot of bonding and watching of Kaylee and Khloe. They were scheduled to start school, but the school district went on strike. Leslie also started a new teaching job, but she started work before the girls were to start school. It was good timing for them that we were in the area. It was also good for us, as we only get to see them once or twice a year. As usual, Grandma Connie helped supplement their new school clothes wardrobe.
The primary reason we changed our return route from Alaska was to attend the Boomers "Crabarang" in WInchester Bay, OR. The "Boomers" is a social sub-group of the Escapees RV Club. We've been with this group for over 13 years and have many friends. For the past few years, many of the Boomers have got together in Winchester Bay to go crabbing (catching Dungeness Crabs). But we've never been able to attend as we're normally still working until mid-October. Since we took this year off working, THIS was the year we could attend the "Crabarang".
(Click on "Continue Reading" below to read more and see photos).