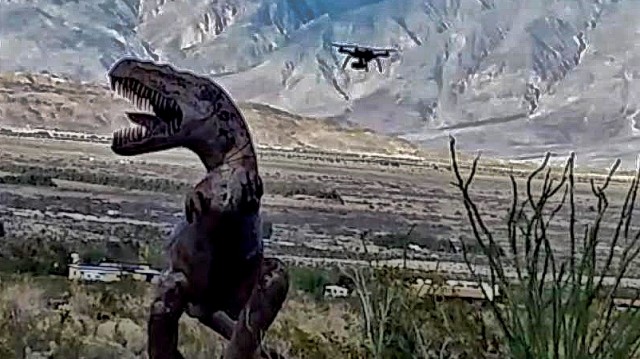 The 3DR Solo Owners Group on Facebook usually hosts a monthly video competition of videos taken with the 3DR Solo. Back in June 2015, I won first prize for a photograph I entered into the 3DR Iris Photo competition.
My entry into this month's video competition added a little humor about a upcoming fictitous feature to be added to the application (Solo App) used to fly the 3DR drone. Here's the video I entered testing this "new" feature, called the "Time Travel" Smart Shot:
The video was taken near Borrego Springs, CA.