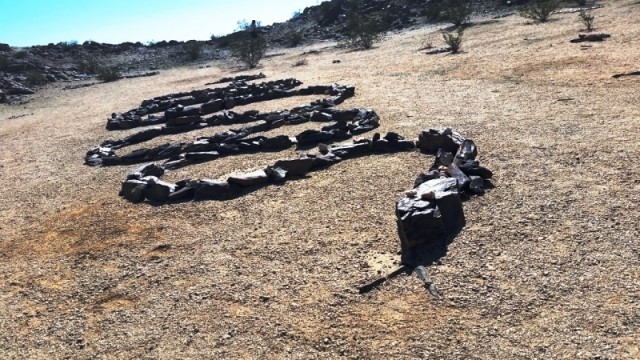 One of our favorite RV boondocking locations is near Borrego Springs, CA. (33.296993, -116.28595) This is free camping a few miles from town. It's fairly quiet here and we can get 3G Verizon. If you like the desert, there's plenty of hiking and 4WD trails in the area.
Friends had told us about some "rock art" in the hills near where we camped. We sent the drone out to locate them and get an aerial view. Later, we made the short 1/2 mile hike up the hill and found the art. People have been adding new art over the years. A nice short hike with a pleasant surprise at the end.
You can find the rock art at 33.300654, -116.293109
Here's a few photos of the rock art, but you can see the entire photo gallery of these rock creatures here.
| | |
| --- | --- |
| | |
| | |