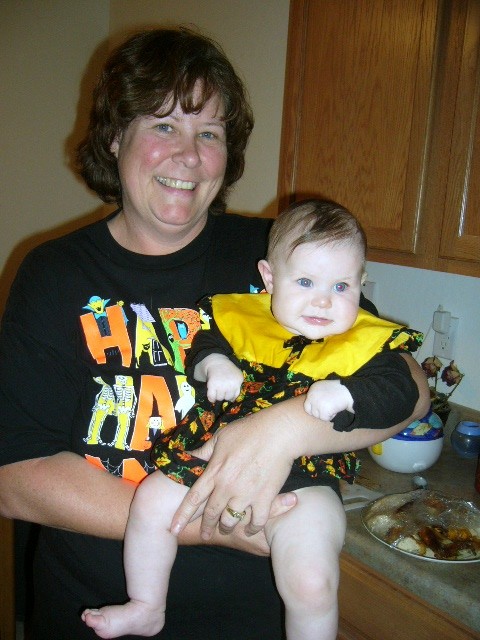 10/31/06: Apache Junction, AZ: A few days ago, we moved the short distance to Las Vegas, NV. We stayed at the Nellis AFB campground and (sort of) got lucky. This is a very busy RV park, where reservations are needed to get a FHU site. We arrived and got the last partial site. This site was a bit cramped and had electric and water. The problem was, they share hookups and the 30amp circuit was taken. Our choice was 50amp or 20amp electric. But it was over 50' away! Since I don't carry a large 50amp extension cord (these are almost 1 1/2" thick!), we ended up only getting 20amp electric. It worked fine, I just felt the price was high for minimal hookups. We would have been better off taking a dry campsite for less than half the cost. My main reason in going to Las Vegas was to celebrate Connie's birthday. Besides having a wonderful buffet dinner, I surprised her with a night out to the "Phantom" show at the Venetian Casino.
After leaving Las Vegas, we stopped for the night at the Escapee's RV Park in Congress, AZ. A good, affordable FHU site for Escapee members. Yesterday, we finally reached our destination for the next 6 weeks. We're in Apache Junction, AZ to finalize plans for our youngest daughter's (Cynthia) wedding. If all goes well (it will), she'll be a married woman on December 10th. Of course, we're also getting our grandparent's fix with Kaylee and oldest daughter (Leslie).
10/26/06: Outside of Overton, NV: Since the weather was overcast and cool at Zion, we only stayed a couple days there. While heading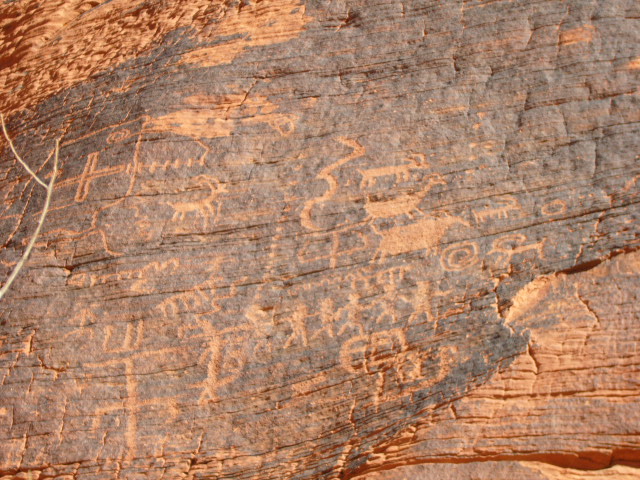 towards Las Vegas, NV, we decided to make a detour through the Valley of Fire State Park. Just a few miles outside of the park, we saw RV's lined up along the top of a ridge, some overlooking Lake Mead. When we got to the top, a few dozen RV's were boondocking in the desert. So we joined them! We ended up with a nice view on top of a plateau, with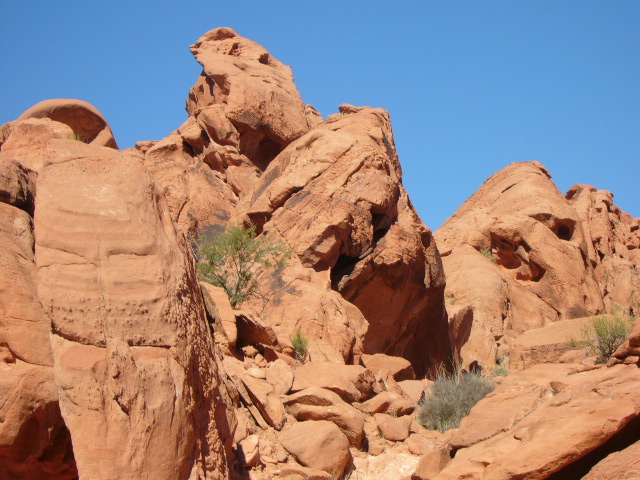 the Valley of Fire in the distance. We later learned this is "Department of Reclamation" land and boondocking is allowed for up to 14 days. As with many other parts of the Southwest desert, RV's sort of gather. We met our nearest neighbor, Jerry, who is parked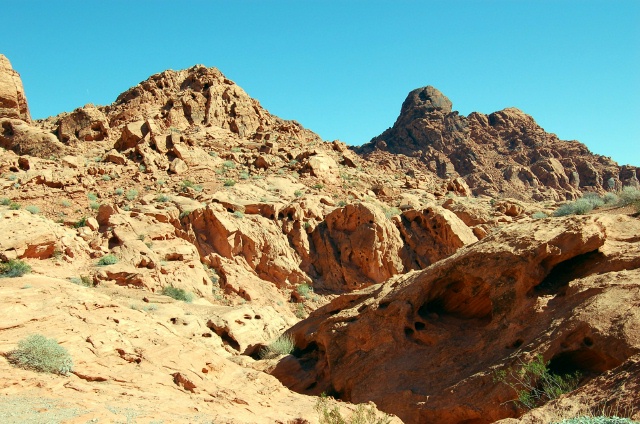 about 100 yards from us. The state park wants $14/night to dry-camp there, and we're only 6 miles from the park. So we stayed here free for a couple nights. We toured the Valley of Fire today, and it's full of interesting red rock formations and a ton of petroglyph's. Connie enjoyed "seeing" shapes in the rocks. The park was full of tourists from Las Vegas. We thought it funny to see a few shiny, new pink GMC Suburban vehicles. They give Las Vegas tourists trips to the "Natural" side of Las Vegas (for a hefty price), advertising "Pink Jeep" tours. A Suburban IS NOT A JEEP!
10/24/06: Zion National Park, UT: After a couple of wonderful days (although very cold) in Bryce Canyon, we moved a little ways to Zion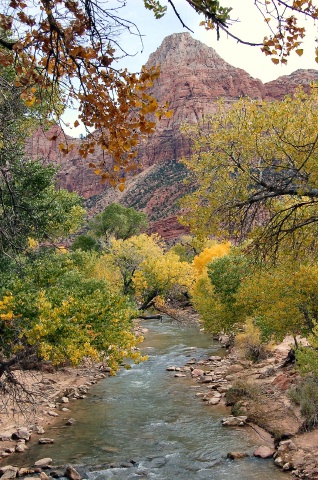 National Park, UT. The weather is MUCH nicer here. Instead of mid 20's at night, it's in the mid 40's. Sleeping was nicer. We spent the day hiking some of the trails in Zion. Zion National Park has some pretty cliffs and large rock (mountain) formations, but Bryce was much more interesting. The entrance fee is also $20, which seems steep to us. The National Park pass helped out again. We came in to the park from the East, which involves driving through a 1.1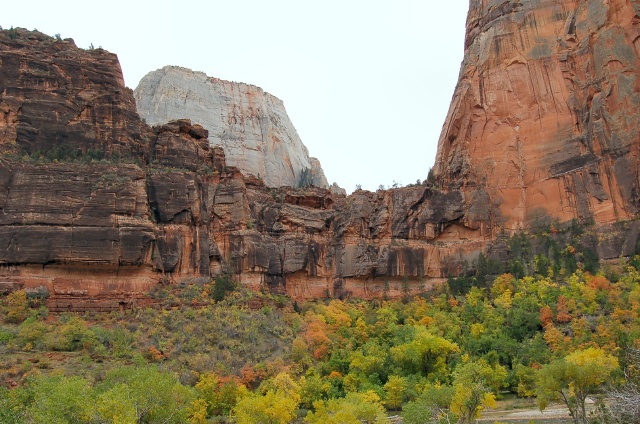 mile tunnel. Because the tunnel is (supposedly) narrow and low, traffic must be stopped to allow large vehicles to drive down the center of the tunnel. There's a $15 fee for this "service". We paid our $15, but construction was going on near the tunnel. Traffic was being stopped for everyone, only allowing 1-way traffic through the tunnel. We were still required to pay the $15, even though nothing special was done for us. We felt ripped off!
10/21/06: Bryce Canyon National Park, UT: Happy Birthday Leslie! We moved a little further than expected in one day and drove straight from Ogden, UT to Bryce Canyon National Park. We've always wanted to visit Bryce, and have gotten close a few times, but have never been here before. The weather is cool - actually cold at night. We awoke this morning to 33° in the motorhome, and 24° outside. Our first night here, we stopped at a commercial RV park and enjoyed using our electric heaters. We dumped and filled with fresh water, knowing we'd be dry-camping for the next few nights. We've moved into the national park and are staying in a beautiful site, but without the joy of the heaters. We bundle up and stay warm all night, but getting out of bed is a killer! Our Wave 8 catalytic heater puts out plenty of heat, if you're sitting in front of it. At the beginning of the year, we purchased a National Park pass for $50. We've already recovered the $50 on different park's we've visited this year, but saved even more here. Bryce Canyon NP charges $20 per car to enter the park. That was another $20 saved using our pass!
Since it's slow season, the tour tram isn't running. So we drove ourselves on the 18 mile canyon rim road, stopping at most of the canyon overlooks. It's everything we expected. Beautiful "Hoodoo" rock formations of all shapes and sizes. We'll spend a couple more days here and plan to take a few hikes into the canyon. We're a little (?!) out of shape, so nothing too strenuous. But we are getting some gorgeous photographs!
10/18/06: Ogden, UT: That's right! We're on the road again!!! Our last few days working at the Rushmore Express and Suites hotel went pretty quick. Although tourist season has ended, the hotel was busy with events. The hotel was full with women the last couple of days for a fund raiser. They had the entire hotel reserved and were pampering the women with makeovers, massages, and tons of food. Although it was little frustrating for us (being different), we enjoyed the food and the experience. During the end of this event, missionaries from around the world started arriving for a month of seminars. This was also interesting, as they were mostly from very small countries.
Prior to us leaving, a few remaining workers got together for our last potluck. As usual, we had fun - but it was sad to be saying "goodbye" to them. Even a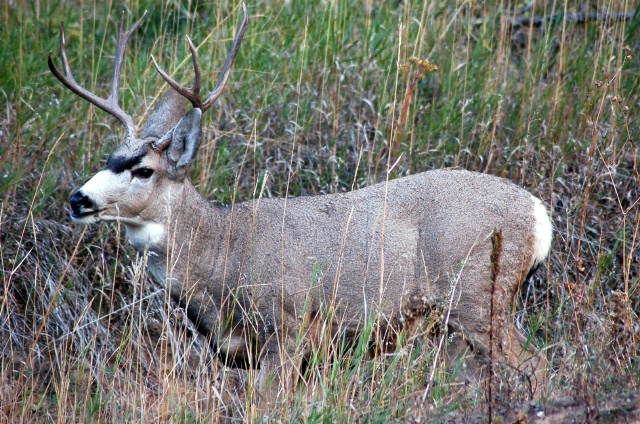 few of our local resident deer stopped by the motorhome to say "so long". After finishing our job, we hung around for another day. As a thank you gift, the owner of the hotels gave us a complimentary night in the Whirlpool Suite. We GREATLY enjoyed relaxing and soaking in a beautiful room. Overall, we enjoyed our 3½ months working in Keystone, SD. The work wasn't hard, the hours were good, the pay could be better (as usual), we enjoyed the extra benefits, the weather was (mostly) good, and we visited many sites during our short stay. But it was time to leave, as it turned cold and we had a couple days of snow. Besides, we want to see our daughters and grand-daughter.
After leaving Keystone, we only drove 150 miles and boondocked in an Elks Club parking lot in Casper, WY. We were concerned about the weather, as it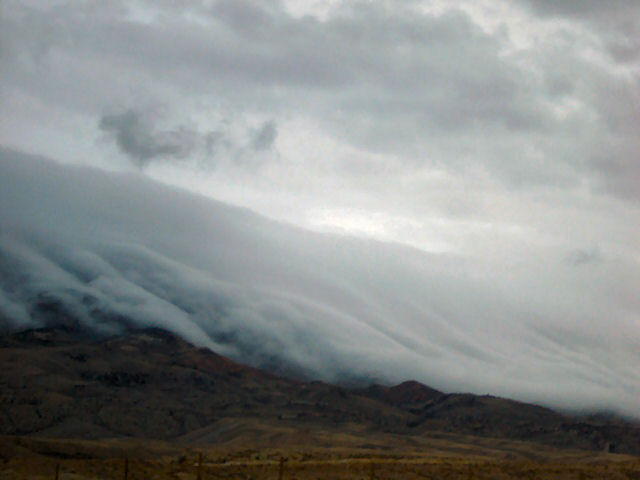 was in the high 20's that night with some snow. Since we didn't have electric, we had 6 blankets on the bed. Yesterday, we got an early start on the road and ran into more ice and snow. While crossing Wyoming, we followed much of the Mormon Trail and parts of the Oregon Trail. After coming through a pass, we saw a strange cloud formation as it was flowing over a mountain range. After driving a couple hundred miles, we contemplated stopping again for the night, but it was still cold and icy. We decided to push on for our destination of Hill AFB in Ogden UT. There was only 150 miles left. As usual, we didn't have a reservation and were lucky to get a full hookup site; there were only 3 sites left. With electric hookups, we're nice and warm in the motorhome. But the weather is warmer here and no snow (yet). We'll stay here for only a couple days, as we're a bit eager to get further South.
10/11/06: Keystone, SD: I know it's been awhile since I posted anything here. There just hasn't been anything exciting happening lately. We were asked to work 6 days a week for our last 2 weeks here. A bit rough, but it's overtime pay! Business has really slowed down. The weather has also turned cold. We've had slight snow for a couple days now. It was 35°F this morning while we walked to work. The only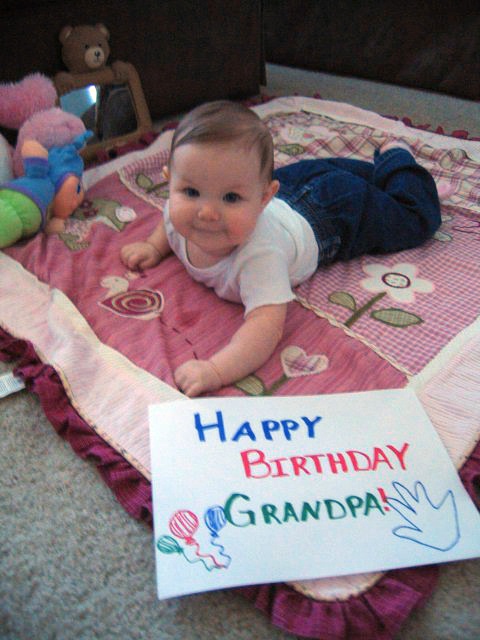 real excitement lately was Larry's birthday! We went to a nearby town, Hill City, with some fellow workers for dinner. We heard about this restaurant (The Alpine House) that had very reasonable prices, but they only served Filet Mignon for dinner. Before dinner, we stopped at the local winery for some tasting. At the restaurant, we had 2 choices for a meal. A 6oz steak, or a 9oz steak. It was an enjoyable evening, probably our last meal out with friends before we leave here. Today's our LAST day working at the Travelodge hotel. Yippee!!! Then we only have 3 nights left working at the Rushmore Express hotel. Yippee!!! Then we'll stick around for 1 one more day (not working) and plan to get a Whirlpool Suite for the night. We deserve to relax and soak in the whirlpool for the night. On Monday, October 16th, we'll hook-up and pull out of town heading towards Salt Lake City, UT. Finally, we'll be back on the road and have new adventures to experience.